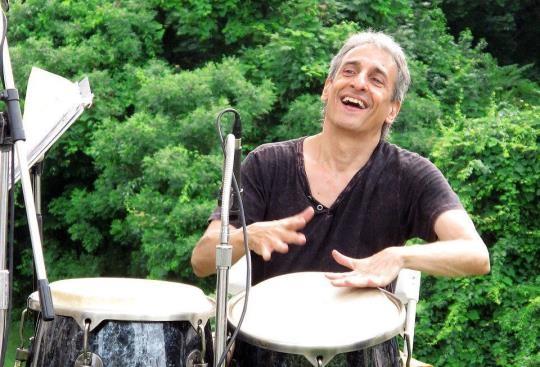 Hey, thanks for stopping by. I created this site back in 2006 to host some music files from three of my projects at the time, including audio from Elwoodstock Music Festival (a regional event I'd produced from 2001-2011), Fusion Collective (my band from 2005-2013), and most notably my collection of Bootleg Jazz Fusion audio featuring 1300+ concert recordings that I'd amassed since my days of cassette tape trading during the mid 90's.
As of 2019 live music continues to keep my busy.  So far I've produced 45 outdoor music festivals that have taken place at scenic venues here on Long Island NY, including the annual summer events, Woodstock Revival and Grateful Fest.  
Live Art Fusion is another of my ongoing projects, featuring live jazz fusion combined with live painting by multiple artists who create works of art inspired by the band and the audience interaction.  To date, 73 Live Art Fusion events have been hosted at upscale venues across Long Island since 2011.
Alas, a wrist ligament injury has sidelined me from steady gigging, but I perform on bongos and hand percussion on occasion these days.
You can also find me dancing my ass off among the crowds at Jam Cruise every January, and at The Peach Music Festival every July.
And during 9 to 5, as president of Aaron Environmental Group, Inc. I'm focused on the business of moving mountains (of contaminated soil).